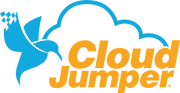 CloudJumper
CloudJumper consists of industry pioneers who helped create cloud computing from the earliest days of the millennium. Today, we have never stopped pushing for what's next. Simple, secure and cost-efficient, our WaaS and app virtualization solutions put the cloud within reach.
WaaS Gives Your Clients a Digital Edge
As your IT business evolves, we keep pushing forward. Beyond the desktop. More than just file sharing. All the while keeping it simple, cost-efficient and secure. Our WaaS (Workspace as a Service) technology allows you to offer your clients turnkey cloud solutions customized to their needs. Introducing nWorkspace, the smarter way to the cloud.
nWorkspace Benefits
IT Simplified — Reduces daily management responsibilities. Frees up your IT resources for more strategic tasks.
Work Anywhere — Allows access to the desktop, applications and data from any device.
BYOD — Supports Bring Your Own Device practice, giving employees more flexibility and boosting productivity.
Business Continuity — Supports your company disaster recovery measures by keeping your data secure and readily available.
Security — Provides multiple levels of protection and backup through enterprise-level, SSAE 16/SOC-certified data centers.
App Virtualization Within Reach
Go Further in a Hosted Environment
Why spend time and resources rewriting your software application for SaaS when CloudJumper can help you quickly build a hosted version of your app? With our hosting solutions and deployment support, you can easily expand your business and reach new markets.
---