Community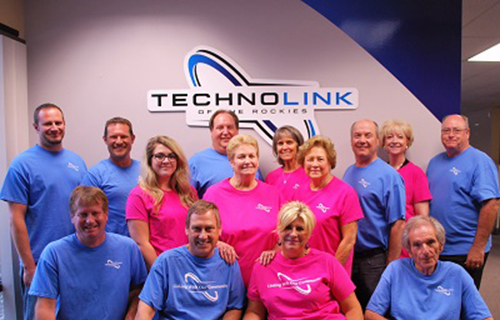 Developmental Pathways / Sun Foundation
Cystic Fibrosis Foundation
Avon Breast Cancer Walk
Homes For Our Troops
Dillon Open for the Junior Sailing Club
JoAnne B. Ficke Cancer Foundation
Sun Valley Youth Center
Rocky Mountain Elk Foundation
Cheryl Kassner is Vice President of the Gary Plumery Foundation and plays a crucial role in fulfilling the Gary Plumery Foundation's mission of enhancing the lives of individuals with disabilities. This charity is in remembrance of Cheryl's late brother, Gary Plumery, who touched the lives of everyone around him. Through his memory, the foundation strives to fulfill the lives of individuals with developmental disabilities by providing them with social activities, sporting events, and community involvement projects. Through their partnership with Developmental Pathways, the Gary Plumery Foundation is able to reach these individuals and fulfill its mission.
---
" I can not tell you how important it has been to have the support of Technolink of the Rockies throughout the years. Your contributions of money and time have allowed us to help a great many more developmentally disabled in our local community. You find out who the quality companies are when you ask for that little extra when economic times are not as bright…Technolink of the Rockies has shown its strong commitment to community and those in need through the good and bad times. "
Rich Plumery
GPF President
'Enhancing the Lives of Those with Developmental Disabilities'
---
" With great appreciation, we salute your generosity in building our home and our futures. Thank you for coming together as a community And supporting our family and Homes for Our Troops. You will always have a place in our hearts and in our home. "
Your Friends for Life,
Matt and Tracy Keil