March 8th, 2017 by admin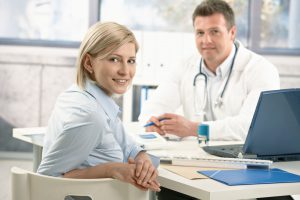 After 30+ years of working in the industry, Technolink has learned to adjust to the times and keep up with changing policies. One that has brought our customers a lot of worry is HIPAA compliance. At first, there were confusions about what it meant for businesses handling healthcare data, and now we are still seeing practices that bring the risk of noncompliance. Throughout many years of working in IT management and data security, we've learned the ins and outs of implementing the processes needed to safely handle sensitive data. We want to help you avoid the 6-figure large penalties that non-compliance can bring. For some businesses, that can mean bankruptcy! We believe its best to conduct a thorough risk assessment and consult with IT experts who know how to help your business comply with these strict regulations.
But audits - those only happen to other businesses, right? Last year we published an article explaining the self-audits that the HHS is mailing to private practices. These are in addition to other methods that the HHS is using to check for compliance. We've adjusted our risk assessments to fit these self-enforcement questionnaires. Part of that is ensuring that our customers understand the security solutions that protect their business and its valuable data. With the right education about how employees should handle and store sensitive data, as well as understanding the role that cloud solutions play in securing data off-premise. When you store data on-premise, you risk hackers gaining access to the servers or ransomware taking your data hostage - without a way to recover it. Technolink can advise you on the best way to utilize cloud solutions as a secure data backup and which cyber threat protection software will work best for your business.
To comply with HIPAA regulations, you need to have enterprise-level protection for your network - not just the cheap solution your friend's cousin with IT experience suggested. Once you work with healthcare data, you are responsible for protecting it with quality safety measures. Contact us today to discuss how we conduct our risk assessments and what first steps we recommend to ensure compliance before an audit hits you.
Posted in: Services