June 5th, 2018 by admin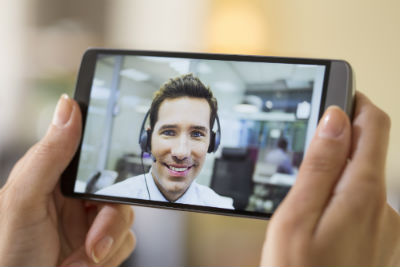 As a business operating in 2018, it's probably a lot more common today than it was 20 years ago to have employees working remotely. It's well known that when employees can reduce their commute by working from home, businesses often see an increase in productivity due to eliminating the stress of the commute. But what if you still want to be able to communicate with your team face-to-face on a regular basis? This is where Technolink of the Rockies can come in and offer excellent solutions for video conferencing.
With a great cloud-based video conferencing solution you can stay in contact with your team anytime, anywhere without worrying about infrastructure costs or interoperability. When you work with Technolink of the Rockies you'll be getting a Video-as-a-Service (VaaS) model for your video communications. VaaS allows you to begin your video collaboration without needed to invest in any hardware.
You'll see your communication and productivity increase immensely when you begin using VaaS. Learn more about our solution for your video conferencing needs here and call us today to get started!