July 27th, 2017 by admin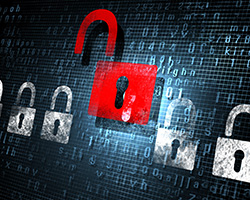 In our June 2017 press release, Jeff O'Neill, VP of Sales of Technolink of the Rockies, provided useful advice to SMBs and shared how we are helping local businesses protect their networks against growing global attacks. Our state-of-the-art cyber security technology and defense plan enables customers to avoid being held hostage to hackers from other countries' ransomware attacks which have already been launched on a world-wide scale. Small and mid-sized businesses (SMBs) need to understand the nature of this threat and what appropriate steps they can take in order to secure their technology infrastructure from future breaches.
One of the most recent and frightening attacks is the WannaCry ransomware attack. Since launch, it has affected 150 countries and over 200,000 computers. Most users were made vulnerable after failing to upgrade their old Windows PCs with the latest software upgrades and security patches, which is often the case for SMBs.
Read more about how we can help you protect your network and business data »
Posted in: Press Releases