Data Backup
Comprehensive Disaster Recovery and Business Continuity Solutions for your Data and Voice
At Technolink of the Rockies, we take proactive measures to ensure that your communications network is stable and reliable, eliminating many of the day-to-day problems that could disrupt your business. In an ideal world, that would be enough to keep your business going day after day.
But we recognize that some circumstances are unforeseen. You can't anticipate every possible problem that might occur — but you can create a solid strategy for restoring your business when disaster does strike.
Prepare for Failure, as Failure is Inevitable
At some point, your business will encounter a disaster that is outside of your control. A fire could destroy your office. A huge storm could prevent your employees from coming to work. Nearby construction crews could accidentally cut off your power. Somewhere along the line, a failure will happen. Be ready for when that happens.
We have redundancies built into the system to ensure that catastrophic circumstances don't result in catastrophic loss.
Data Solutions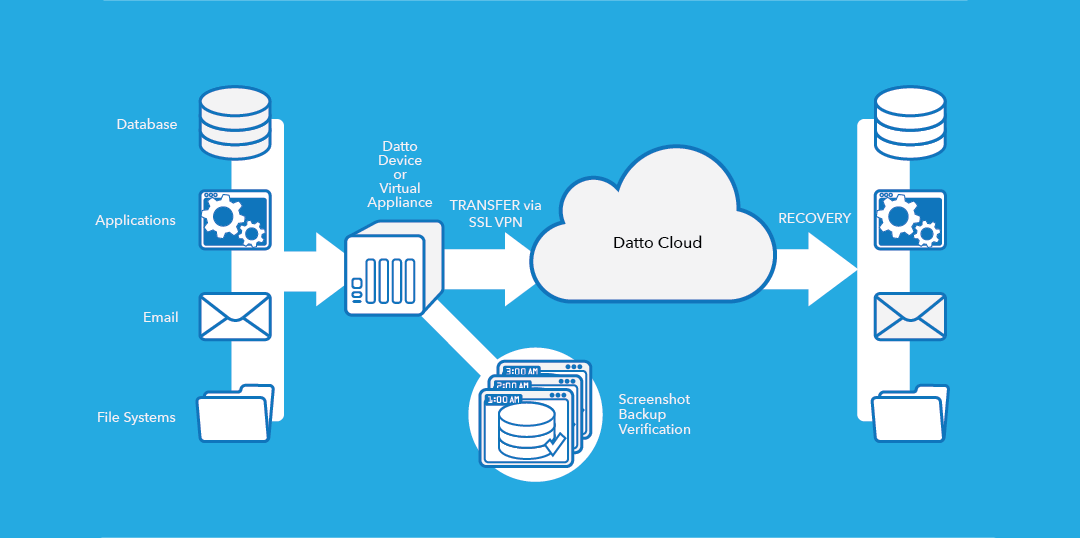 As we move further into age of high availability and instant gratification we must adapt our business practices to this ever-changing demand. Leading edge companies know the value of their technical and business assets, and build a plan to keep them secure no matter what happens. One of the major components of intelligent business continuity is continuous protection and the ability to access your data in the midst of a failure. Building a complete continuity plan requires innovative technologies with smart and easy to understand management tools. We are here to assist you in developing a business continuity plan that is right for your business.
Find out how much downtime is really costing your business with Datto's RTO Calculator.
Continuity Factsheet Continuity Brochure RTO Calculator
---